This,That, and the Other Thing
In the interest of desperately needing to update my blog even though I've had nothing to say for over a week, (yes, my life can be THAT uninteresting) I've decided to post this photo: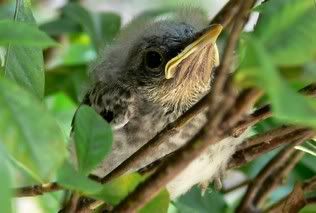 Isn't he cute? We noticed this little baby bird perched in our gardenia one day. If you look closely you still see down feathers on his head. We think he may have been resting after his maiden flight from the nest. I've really been enjoying my new digital camera. Well, maybe not that new any more, it's almost a year old! Wow, time flys! Anyway, for those who care, it is a Panasonic Lumix FZ30. It has 8 MG and 12x optical zoom. I love it! Last month I signed up for a photo challenge online. It was a lot of fun. We are given a list of pictures to take. It's like a scavenger hunt with your camera. At the end of the month we choose our favorite one and submit it to a poll. The winner gets a small prize and bragging rights. This is the photo I submitted: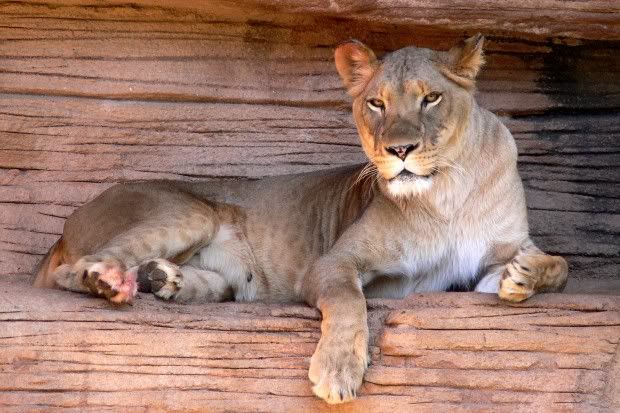 The challenge was a lot of fun. We should find out in the next day or two who won. I think I'll do the September one, too.
Anywho, let's see, life update, hmmmm. Kai and Alyssa have started back up with Karate. This is Kai's 4th year, Alyssa's second. Alyssa is in an AGP class for Language Arts this year. Our church just moved to THREE services. I know, it's insane, but no-one asked me my opinion on the matter! Oh, on the issue of just replacing our new air-conditioner, now we need a new roof. And, OH YEAH, my sister, Andrea, and her beau, Jerry are coming to visit this Labor day weekend. We've not met him yet so we're looking forward to it. Roan's birthday is next Tuesday, September 5th, he's turning 4! Well, I think that's all for now. Enjoy your weekend!